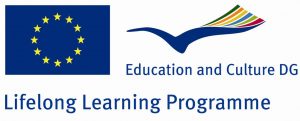 General description
The project aims at designing and popularizing new ways of teaching foreign languages with the help of ICT and games. The final product (teaching and evaluation activities) will address students aged 9-12.Four schools located in Romania, Spain, Turkey and Norway will work together to achieve this.
The teaching activities will be based on typical games of the involved countries or adaptations of these. In all the activities there will be great emphasis on the use of computer as an essential tool for teaching.
The pupils will sing, speak, play and exercise (maybe even run).
The project will be fun, dynamic and quite productive as it will result in a site with information and demonstration of all the proposed games, 2 DVDs and a textbook. Also, those engaged in the project will become acquainted with elements of European culture (in terms of children`s culture), ensuring the truly European dimension of this partnership.
With this project we also intend to do an English compilation of typical games of each of the involved countries in 2 volumes, thus familiarizing other countries with the diversity of the cultural heritage of all the participating partners.
The concrete objectives of the partnership:
to popularize ways of using ICT in class
to make foreign language classes more interesting for the target age group and for the teaching staff
to popularize bits of European culture and enhance understanding of other countries` habits and problems (in terms of children of this age)
to improve pedagogical approach during foreign languages class
to enhance the quality of education by increasing collaboration and communication among teachers and students in European schools
to enhance CLIL (Content and Language Integrated Learning)
to prepare our students as successful and independent learners using cooperative work in the activities we demand